 
Description
This pair of bronze torchieres with double brown and gold patina is represented by two women in an antique draped dress, one in the left arm and the other in the right arm a seven-light candelabra. They rest on a black marble base. Upgrades to modern electricity.
Sculptor: DUBOIS ET FALGUIERE
Signature and stamp of the bronzier: BARBEDIENNE
Height: 130 cm approx.
Period: XIXth NAPOLEON III
Origin: France / PARIS
Founded in 1834, Maison Barbedienne, the most illustrious of art bronzes companies in France, enjoyed immense international influence for more than a century. Equipped with the revolutionary process of mechanical reduction of sculptures invented by Collas, the Barbediennes developed the industrial production of small edition bronzes. Their vast repertoire of models, from Antiquity to contemporary sculpture (edition of works by Rodin, Mercié, Dubois, Fremiet and especially Barye), responds to the taste of a burgeoning bourgeois clientele. They also meet with great success in the manufacture of art objects which have won many awards in the Universal Exhibitions and, with their notoriety, they receive orders for many public monuments.


Barbedienne - Pair of 19th century bronze Torchieres by DUBOIS & FALGUIERE
Reference: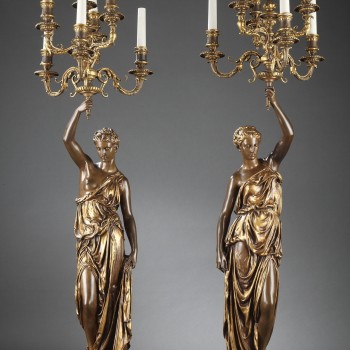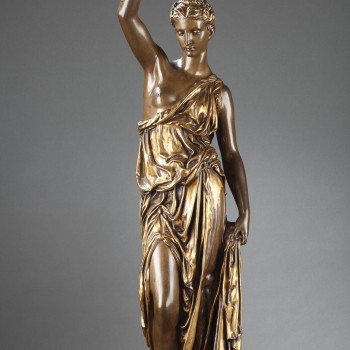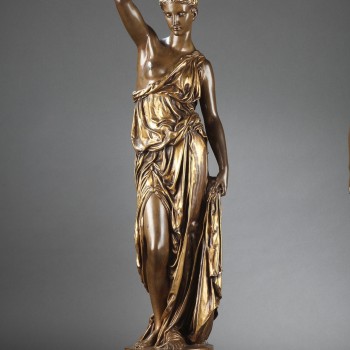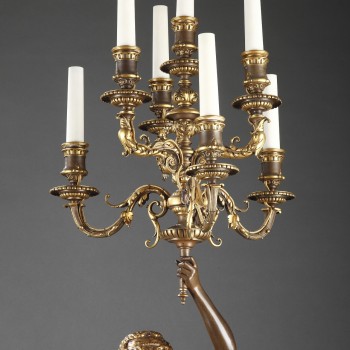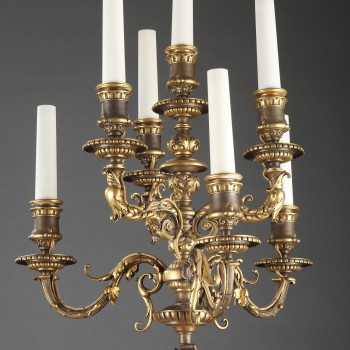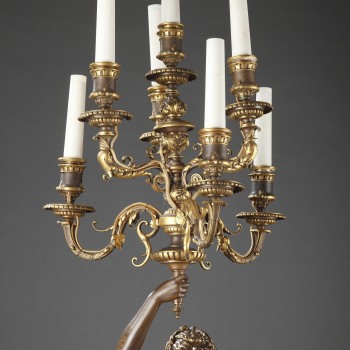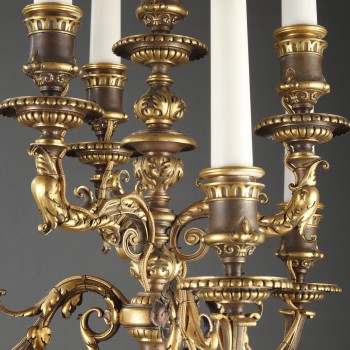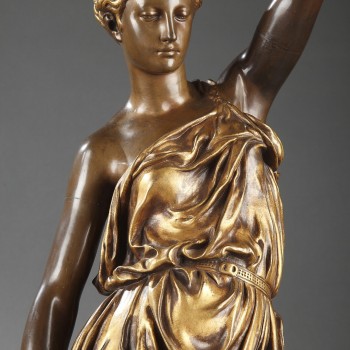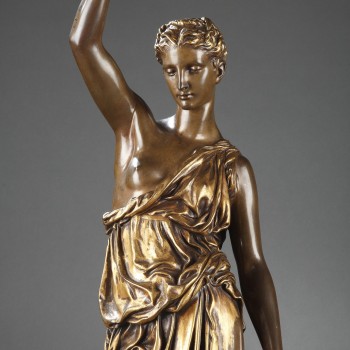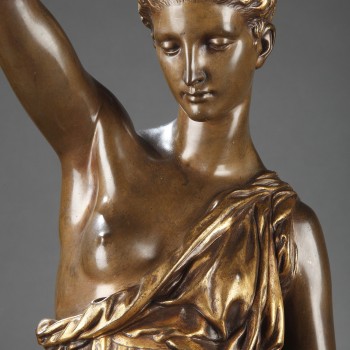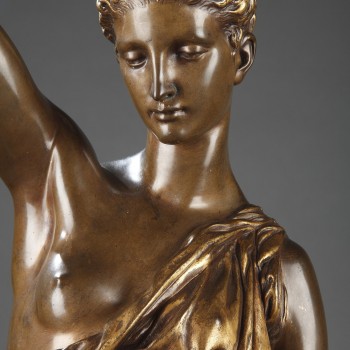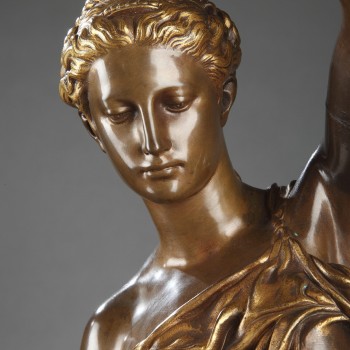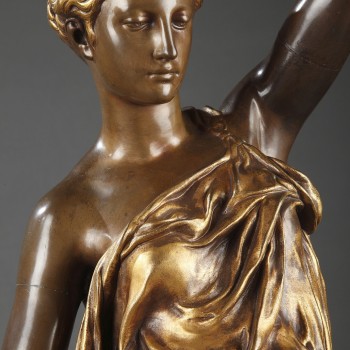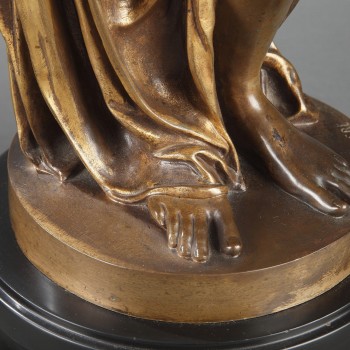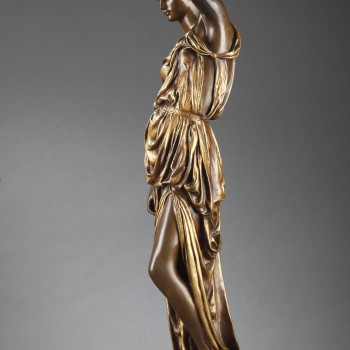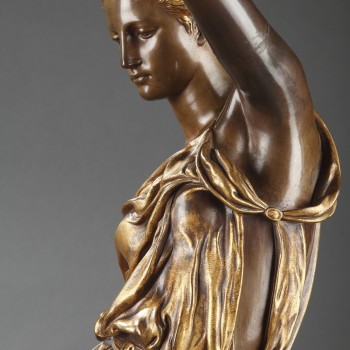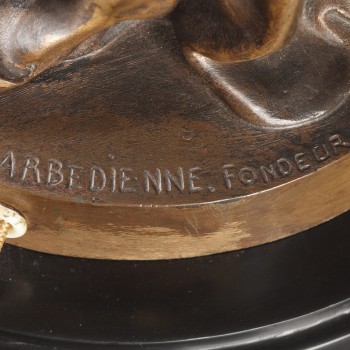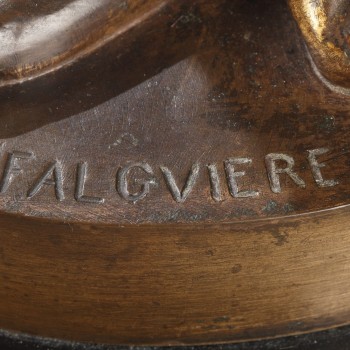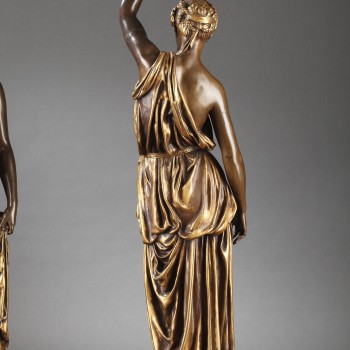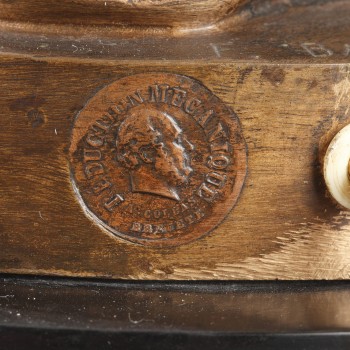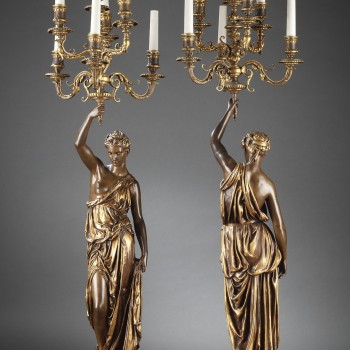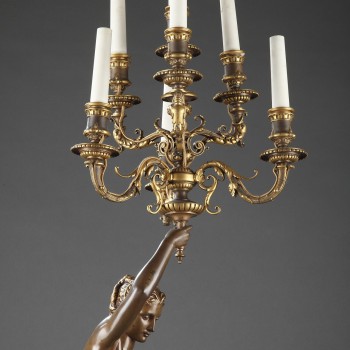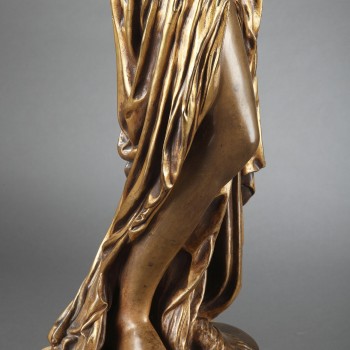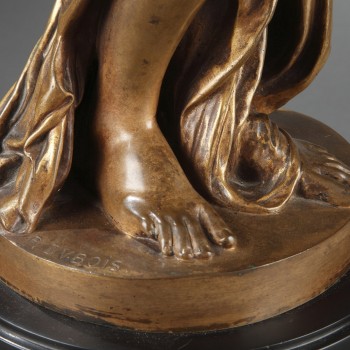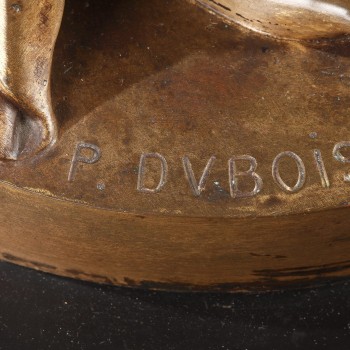 Politique de livraison (à modifier dans le module "Réassurance")

Politique retours (à modifier dans le module "Réassurance")