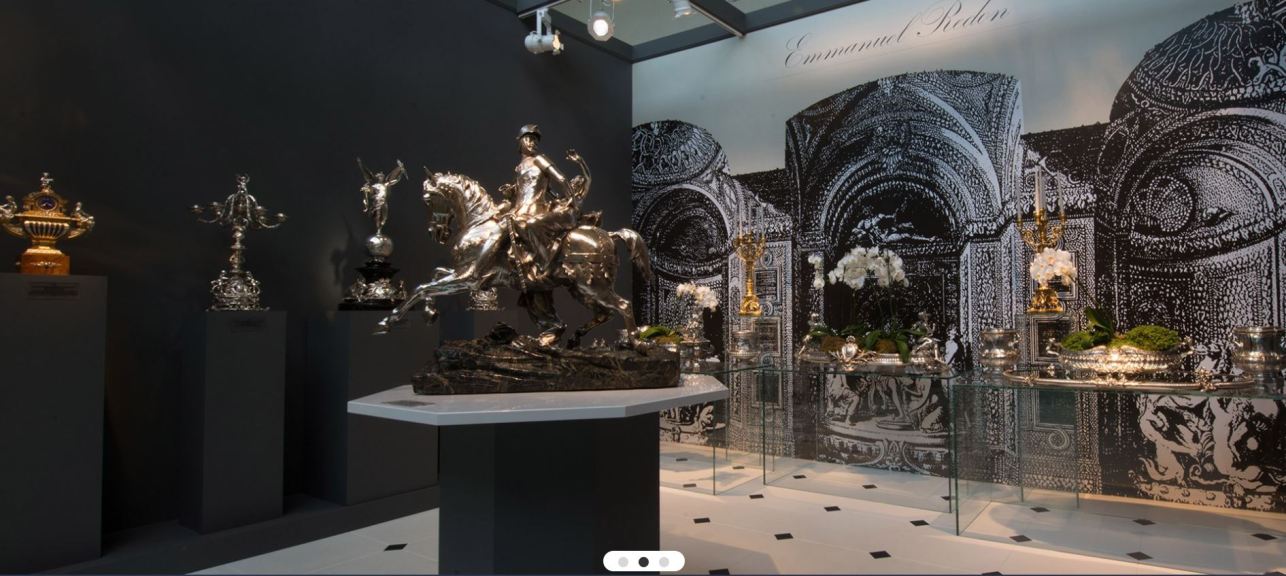 Antique Silverware | Emmanuel Redon - Silver Fine Art
Where to find an antique dealer specialized in silverware in Paris ?
I am Emmanuel Redon, an antique dealer specialized in silverware
I love my job as an antique dealer, specialized in the French silverware of the 19th and 20th centuries.

I would be pleased to welcome you to my gallery, located at the Marché Biron des Puces in Saint-Ouen. This paradise of antique hunters is located in the north of Paris, district of the future «Grand Paris». You will spend a beautiful moment in this illustrious place, marked with the Parisian soul.
You will find on my site, a taste of high quality pieces, signed by the most famous designers of their time:
Cardeilhac,
Christofle,
Odiot,
Puiforcat...
My passion for art objects led me to obtain the title of expert.
I am passionate about the history of art objects.
Having studied cinema at the very beginning of my professional life, I worked mainly as an artistic photographer afterwards. I made illustrations for art books.
Little by little, I went back to my parents' profession. The profession of antiques allowed me to preserve my taste for highlighting objects and creating stories. I love, for example, decorating tables with exceptional pieces.
I like to investigate the life of an object:
Who did it belong to?
Who is the master craftsman who created it?
What is its place in the history of decorative arts?
I am a certified expert in my field.
Thanks to my culture, I became a certified expert with several antique and art expertise companies.
I have exhibited at many international trade shows including the Biennale des Antiquaires in 2012 (set designer : Karl Lagerfeld) and 2014 (set designer : Jacques Grange).
At these or other events, such as the Art Book Award, I had the opportunity to meet and exchange with other heritage professionals.
All of these contacts have allowed me to expand my knowledge or bring a fresh perspective to my business.
I wrote a book about silverware
I finally wanted to write a book to share the passion of antiquity and make you discover the history of silverware (flatwares saucers, teapots, trays, etc.)
In this story, I evoke the large decorative pieces (centerpieces (surtouts de table), candelabras, planters, champagne buckets, etc.) that have thus helped establish the French art de vivre !
You will find my book at the bookstore of the Louvre Museum or the one of the Musée d'Orsay.
Based on a broad iconography, this work is translated into four languages.
It traces the history of objects and bibliographic elements of their creator.
You will follow the evolution of the table arts as part of the decorative arts.
You will be introduced to the recognition of marks, specific techniques such as polishing.
You will discover periods of aesthetic renewal such as the Empire style or the Art Deco style.
While waiting to welcome you in my shop at the Puces de Saint-Ouen, I hope you will enjoy visiting my virtual gallery. I'll let you push the door here.